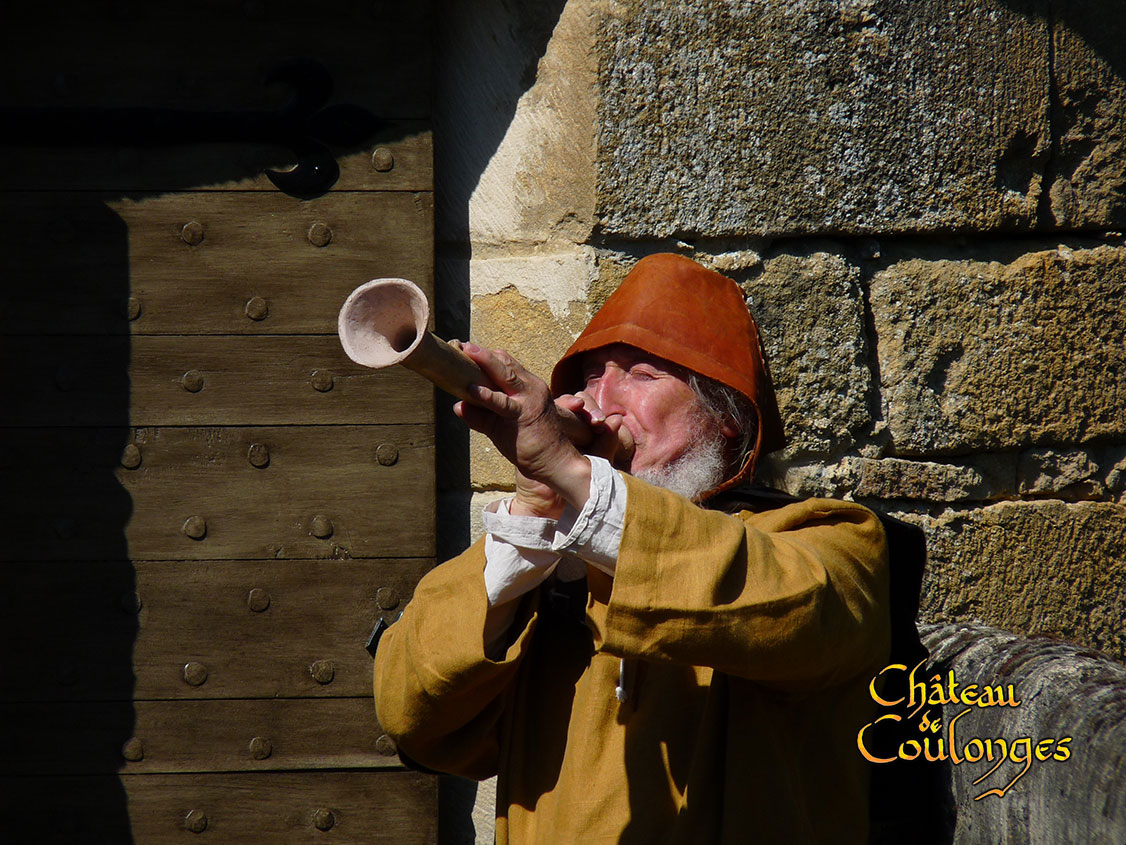 Between the twelfth century and the end of the Hundred Years' War the seigniories in the Périgord were the theatres of fierce rivalry between the Kings of France and the Kings of England. In the châtellenie de Montignac the Lord of Montignac, the knights and squires, his vassals and the peasants had to ensure their own protection - which was to take on a particularly judicious form: a network of about a dozen watchtowers and several fortalicia, including Coulonges, ready to give the alert by blowing olifants or sending smoke signals. Nestled in the heart of a little valley, communicating with the "dal Buc" and "de belloc" watchtowers, not far from the "fortalicium de la Faye d'Auriac", Coulonges fortress commanded the important mediaeval road which links Périgueux to Toulouse via Montignac and runs along the nearby hilltops.
In the XIIIth century the fortalicum de Coulonges and its outbuildings were in the possession of Chevalier Adémar Gibra, the right-hand man of Renaud de Pons, Seigneur de Montignac.
At the dawn of the 15th century Coulonges became the property of Johan Helyas, the former captain of the Castrum d'Auberoche. The Duke of Orleans, a brother of the King of France, granted him full High Court authority and the droit de guet.
In the 17th century, the wars were over and Coulonges castrum became the home of a non-military, noble family. Its prosperity was clearly apparent; it had become the residence of a great lord, under the aegis of the Count of Rastignac, Jean François Chapt.
A survival of a unique mediaeval strategic system devised for the protection of a vast châtellenie, set up by Alphonse de Poitiers, Count of Toulouse, Coulonges "fortalicium" has withstood wars and rebellions.
The victim of looting in the 19th century, the castle was restored at the end of the 20th century under the aegis of Les Bâtiments de France. As it stands today it reflects the excellence of seven centuries of castle architecture in the Périgord.
We wish to thank Mr. Bernard Fournioux, archaeologist and scholar of mediaeval history,
for all the information he has kindly given us.